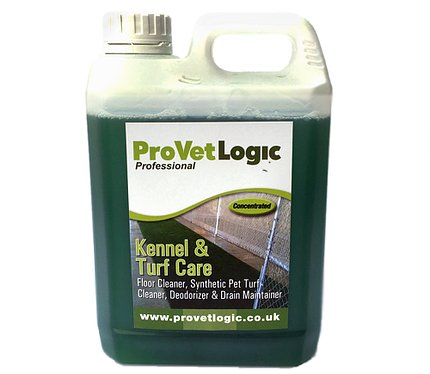 The Natural Infill
It is important that not a single trace of urine is left untreated. With the help of our Zeolite Infill, you will be able to permanently remove the urine crystals. This will ensure that the dog waste does not form toxic ammonia pockets. When the waste has been cleaned, our K9 Zeolite Green Infill holds the toxic ammonia gases that originate from the waste. It releases the gasses the minute after it rains and sodium ion losses it magnetivity.
As a result, you will also feel a pleasant smell right after you have laid the infill on the grass. It is also known as the organic waste degrader, and you will observe a fresh and beautiful looking garden. After using this particular product, you will also have the satisfaction that your pets are running in a safe garden.
The Necessary Support to the Ground
When installing the synthetic turf, you have to follow procedure and go by the book. Only this way, there will be less chance that the grass will become damaged along the way. For this very reason, we have prepared the near perfect galvanized U Pins that provide a strong support to the base. These are coated with a metallic layer, which ensures that it will remain protected against corrosion. These are usually painted in half green in order to give a realistic look. This kind of preparation shows that no weather and external burden will affect the underneath surface.
We have taken the initiative to help the creators and customers of artificial grass with a number of useful items.
We take the health and safety of everyone at your home including your pets as our utmost priority. Therefore, we have produced Zeolite Infill to eliminate the toxic ammonia that can emerge from dog's urine.
We use a safe delivery method (second-class royal mail) to deliver the items. It has been regarded as the most secure medium of shipment.
We focus on correcting our mistakes so that you get one of our finest items from a whole lot.
In order to get an effective result, you have to use this cleaner for at least 28 days. The biggest benefit of using this cleaner is that it uses certain kind of bleach that is good for the surface. With the constant use of this cleaner, you will see a shiny and lustrous garden that will not lose it shine for long. According to your use, you can buy one pack, which will cover 20m2 area. In case, your garden is bigger than normal, then you can have the four packs that will easily accommodate 80m2 area.
Just like the zeolite infill and the bio-Enymatic cleaner, you will sense a fresh odor. The best part is that it is available at a cost-effective price and provides a long-term solution.
It can be a hard labor to completely remove the dog waste and to get rid of the smell. The smell can be extremely unbearable and it can cause severe trouble in breathing in your pet. The young kids can also be vulnerable to a number of diseases. Therefore, it becomes extremely important that you clean the waste as soon as you can. In order to make sure that there is not even a remote chance of an infection that could spread, you need to use our K9 bio Enymatic turf cleaner, which has an absorption rate of 80 percent. It will completely clean the atmosphere and not even a scratch will be left.
Artificial Grass Accessories
Artificial Grass Accessories
The kind of convenience that artificial grass provides seems to be working wonders for people belonging to all walks of life. With little maintenance, it allows you to save the considerate amount of effort and time. The biggest benefit is that it has been well received by many pet owners. For this very reason, they have taken the decision to switch from natural grass. After taking into consideration this kind of increasing popularity,
Artificial Grass Accessories
(AGA) has produced one of the kind products to clean the grass. We have put great effort into manufacturing the kind of products that easily remove all sorts of disease-causing viruses and bacteria. The presence of these infections can be a lot harmful and might cause a number of health issues in your pet. The origin of these infections can be rainfalls, storms, and particularly dog waste.